KOMPLEXNÉ CHEMICKÉ PROGRAMY PRE PRIEMYSELNÉ APLIKÁCIE
ČOVSPOL a.s. je výhradným dodávateľom priemyselných chemikálii Hydrex™. Ich širokou škálou zabezpečujeme pre priemyselných zákazníkov kompletné chemické programy úpravy technologických a odpadových vôd.
CHEMICKÉ PROGRAMY SÚ URČENÉ PRE:
Okrem návrhu optimálneho chemického režimu zabezpečujúceho maximálnu ochranu vašich zariadení a požadovanú kvalitu technologických vôd zabezpečujeme vykonávanie analýz, poradenstvo a servis, ktorý zaručí plynulú prevádzku a udržiavanie spotreby chemikálii na optimálnej úrovni.
V rámci komplexného riešenia chemického režimu vo vašej prevádzke realizujeme návrhy a dodávku technologických zariadení a systémov riadenia a regulácie nie len pre úpravu vôd, ale aj pre chladiace systémy.
Vývojársky tím skupiny Veolia Water Solutions & Technologies priniesol na svetový trh nový systém riadenia a monitorovania chemického režimu chladiacich okruhov s názvom AquaVista LV1, AquaVista LV2 a AquaVista LV3.
Ďalšou významnou radou chemikálii Hydrex sú polymérne flokulanty určené na zahusťovanie a odvodňovanie kalov, ako aj na predúpravu technologických vôd. Ponúkame širokú škálu práškových a emulzných flokulantov.
Naši experti sú priamo vo vašej prevádzke schopní určiť najvhodnejší typ flokulantu prostredníctvom mobilného testovacieho zariadenia.
Našim zákazníkom ponúkame riešenia eliminácie zápachu pri čistení odpadových vôd a pri narábaní s kalmi. S výberom vhodnej technológie alebo chemického programu kontroly tvorby zápachu a šírenia pachotvorných látok do ovzdušia vám radi pomôžu naši špecialisti.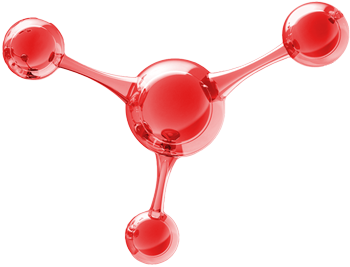 HYDREX™
Improve the performance and safety of your facilities with the HYDREX™ range of water treatment chemicals.
The HYDREX™ water treatment chemicals range includes both organic and inorganic chemicals formulated to meet the individual specifications of customers in the industrial and municipal sectors:
Physical pre-treatment of water: settling, filtration, etc.
Physicochemical pre-treatment of water: reverse osmosis, resins, etc.
Treatment of energy carrying fluids: cooling towers, boilers, etc.
Drinking water production
Process water production
Effluent and sludge treatment, etc.
WHY YOU SHOULD CHOOSE PRODUCTS FROM THE HYDREX™ RANGE?
Considerable expertise in chemical conditioning of water and water treatment on a global scale; including feedback from our subsidiaries on the use of our chemicals within their customers' applications in various sectors of activity.
Hydrex™ products are specially formulated to optimize the operation of our water treatment facilities; resulting in an excellent equipment-product synergy.
Comprehensive range of chemicals, available worldwide, meeting specific requirements and suitable for all types of water treatment.
Guaranteed quality of Hydrex™ products: verification of raw materials, purity analyses, strict quality control, storage of samples for all production batches, etc.
Unique service: a single local contact for all requirements: chemicals and water treatment systems, provision of water treatment facility operation guarantee contracts, research and development of new products, technical audits, etc.
ISO certification of water treatment chemical supply activities for Veolia Water STI (ISO9001V2000) and a large number of Veolia Water Technologies' subsidiaries.
Approval of Hydrex™ 4000 series products by major membrane suppliers. In the case of some Hydrex™ 4000 series products, "drinking water and food industry" approval by the American organization ANSI – U. L.
Competitive prices
Máte ďalšie otázky? Potrebujete viac informácií?